Website designed and maintained by the Portsmouth Music Experience.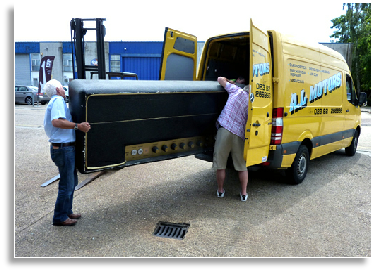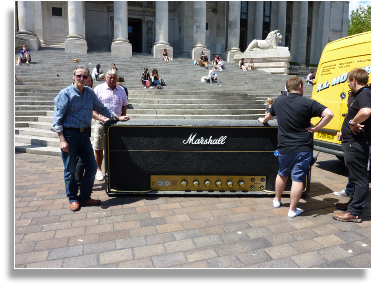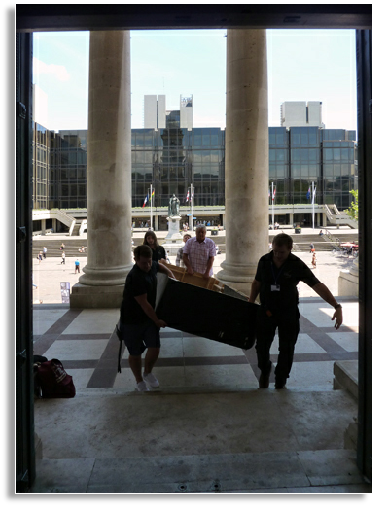 Mike Devereux, past Managing Director of Nevada Music (in jeans and blue shirt) kindly donated an oversize model of a Marshall amplifier to the exhibition. It had been on top of racking in his warehouse and had to be cut down to remove it as the business had expanded since the amplifier's arrival many years ago!
The amp being unloaded in the Guildhall Square.
Because of its size the amp had to be brought up the Guildhall steps and through the front doors, probably one of the most unusual objects to have entered through the main doors.
The amp is now situated above the entrance to the exhibition
Back
The model was originally made for a BT television ad and also had a speaker cabinet to scale! Apparently Status Quo wanted it but it wouldn't fit in their transport.